Instagram is the most used platform to share pictures with the world. Most of the things we see around us in our everyday lives are "Instagramm-ed." Whether you have fancy dining, or just randomly sitting on a couch, it's your "Outfit of the Day" or traveling around the world, everything your eye captures needs to be on IG with the concern Instagram captions. See that "Stop Sign" on the road, from your way back home, you better believe that's on IG too. No wonder your neighbor's pet has more followers on Instagram than you!
The picture that you took with your camera is the imagination you want to create with reality.
— Scott Lorenzo
Pet Accounts are real!
Want to Be an Instagram Marketing Champ?
CCreate a picture-perfect Instagram feed using Social Champs's content dashboard, visual integrations, and social media calendar!
Getting the Picture-Perfect Moment Isn't Enough, Use Engaging Instagram Captions!
Figuring out perfect lightening & filter for the picture-perfect moment isn't that difficult, the tricky part is the Instagram caption that will nurture it. An Instagram caption is as necessary as the perfect temperature is for cooking. Nobody likes an overcooked or undercooked food.
The way an unbalanced heat temperature can ruin your delightful recipe, an immature Instagram caption content can make your perfect picture a catastrophe.
Keeping in mind that Instagram offers two different type of profiles: Personal & Business. If you're using IG for business & want a better insight into your audience reach & engagement, you can switch to a business account. IG has launched this feature of business profiles in 2016, which gives more durable & in-depth analytics of your post views & followers & let you turn your posts into ads.
For further details on Instagram Marketing, we recommend reading Step Up Your Instagram Account for Effectual Digital Marketing. 
Even though it's the 21st century & we're all trying so hard to get the "Perfect Instagram-able Moment" & avoid clichés, but you will still find people using them. Following are a few examples of the most clichéd hashtags or Instagram captions people use in the name of winning Instagram, which is either too immature or retired to be used.
No Filter
After using around 8-10 filters on your snap & editing it for an hour & then uploading it with #nofilter should be declared as a severe corruption.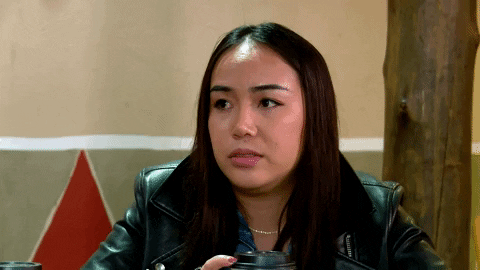 I Woke Up Like This
No, you didn't??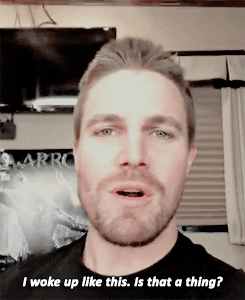 Workout Selfie
Who asked for the sweaty you?
No Instagram Captions Needed?
Then why didn't you leave the space empty?
Inspiration Quotes on Selfies
 Random Inspirational quote disguises selfie!
Lame Quotes for Candid Pictures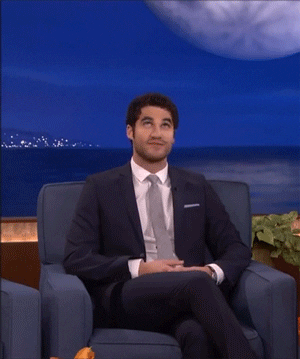 Partner in Crime
Much Needed Break
Why not from social media too?
WanderLust or Not all who wander are lost?
And many more. In case, you're wondering who uses theses Instagram captions, while you are reading this, there are around 229,890,051 posts with #nofilter.
You won't want your friends to roll their eyes while scrolling past through your post with annoying IG clichés?
Few quotes have come from some great origin but are so overuse that they almost feel like a cliché. Mostly when people are following you on IG, they are more interested in what you're doing not in cliché quote.
Every photo you take communicates something about a moment in time – a brief slice of time of where you were, who you were with, and what you were doing.
– Kevin Systrom

Act & write more humanly can be the best advice given to someone who wants his followers to stay connected to him or her. Every one of you might have a different aesthetic & personal taste when it comes to deciding the picture to post.

"With most of the Instagram content, comes the pressure of creating a great caption. Some users don't feel this pressure, they're comfortable with posting for the picture's sake; the Instagram caption doesn't really matter. On the other hand, for most users, however, the perfect Instagram caption for a great picture is everything. It needs to be witty, entertaining, relevant, or even irrelevant. Just anything besides boring."
Light Up Your Hashtag Game For Your Instagram Captions!
You really don't have to follow any specific rules while using hashtags, you can do it pretty well on your own, but here are few tips & tricks to improve your game.
Instagram allows a total of 30 hashtags that can be use on a single post. Most people settle on using 7 or 11 hashtags for a separate post, but a better option is to utilize all of the 30.
Don't put a hashtag in your Instagram caption, it looks a little spam & non-attractive that way. Write a perfect caption & then bury the hashtags in your first comment along with periods.
While using all 30 hashtags, you can use them by dividing into 3 categories. Use 10 highly-active hashtags, 10 moderately use one & 10 unique which define your post or are specific to you.
Are you aware of the "banned hashtags" concept? Few hashtags are banned by IG, avoid using them, as they may affect your reach & growth or worst your profile can get blocked if you use them frequently.
Some hashtags are banned forever while some are temporarily halted. There are many lists of ban hashtags available on Internet but a simple way to find out the hashtag is ban or not is to search it on IG explore, if there are no results found then it is a forbidden hashtag. Avoid using it.
While you're busy being creative with perfect capture & Instagram captions, you can use a social media management tool like Social Champ to schedule your post ahead of time!
With Social Champ, you can manage your Instagram posts without even opening it frequently.
Summing It Up For Instagram Captions!
"In the World Full of Bots, Be A Human"
Every person has a different aesthetic & personal taste when it comes to deciding the picture to post. The best advice or trick is to act & write more humanly to stay connected with your followers while using hashtags effectively.
"A hearty caption is a key to engagement!"
Need more tips to be an Insta Champ? We recommend reading Tips, Tricks, and Hacks For Instagram.